Contact
Education
BA, Empire State College, Saratoga Springs, 1980
JD, University of Kansas, 1985
Areas Of Practice
Community
Member of the Board, Shader Croft School, Burlington, Vermont, 2006 to 2008
Organizing Committee, Burlington Offender Reentry Program, 2003
Member of the Board, Burlington Foundation for Civic Engagement, 2003 to 2008
Steering Committee, Ward 5 Neighborhood Planning Assembly, 2002 to 2004, 2005 to 2008
Founding Member, One Blood
Board of Directors, Ghana Poetry Project, 2010 to 2015
Facts
"As an undergraduate I majored in Creative Writing and Literature. Since using words and reading are the foundational skills for an attorney, that undergraduate course of studies has served me well as an attorney. I have a great affection for and interest in the Adirondacks and am the proud owner of a guideboat."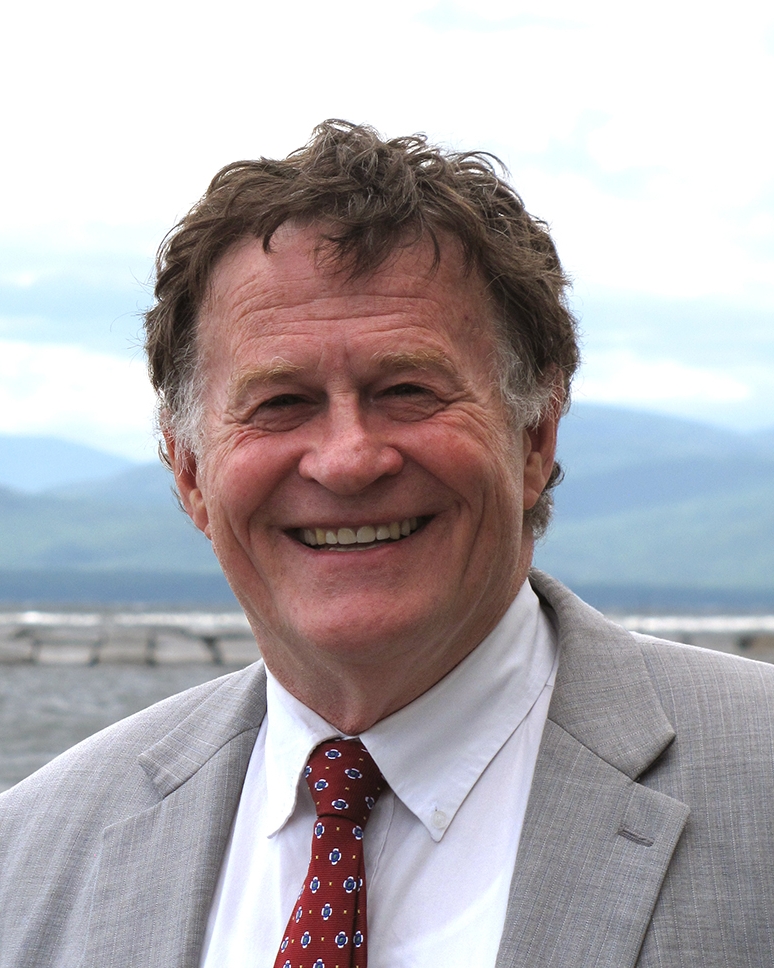 My pleasure in my work means my skills and knowledge deepen from experience and I remain fresh and engaged. Every day, I bring this combination of experience and enthusiasm to my clients and their legal needs.
Rob is a fifth-generation lawyer in practice since 1985. He has worked extensively in criminal law both as a prosecutor and as a defense attorney. He has unique experience in professional licensing law and fraud control.
Rob graduated from the University of Kansas Law School in the top fifteen percent of his class. He was Associate Editor of the Kansas Criminal Procedure Review and a member of the International Moot Court Team.
After graduation he clerked for the Kansas Supreme Court. He was then hired as the first full-time prosecutor for the City of Overland Park, Kansas. Rob prosecuted a broad range of criminal charges, including DUIs at the misdemeanor and felony level.
In 1987 Rob and his family moved to Westchester County, New York, where he continued to develop his skills in criminal law as an Assistant District Attorney. His work included appellate work, grand jury presentations, and trials. For three years he worked in the Frauds Division directing the investigation and trial of complicated criminal schemes. He worked on some of the first computer fraud/high technology crime cases prosecuted in the country and was president of the Northeast Chapter of the High Technology Crime Investigation Association.
In 1992 Rob and his family moved to Burlington. He was quickly hired by the Chittenden County Public Defender's Office where he worked for 11 years. He successfully defended thousands of people accused of a range of crimes. These crimes include: domestic assault, DUI, sexual assault, kidnapping, burglary, larceny, manslaughter, attempted murder, and murder. Rob has many jury trial victories to his credit.
In 2003 Rob was hired by the Vermont Secretary of State to be the first Senior Prosecutor in the newly formed prosecution unit within the Office of Professional Responsibility. This unit oversees the investigation and prosecution of allegations of unprofessional conduct made against licensed professionals in Vermont. Rob headed up the unit for five years and developed a professional approach to prosecution that responsibly protected the citizens of Vermont.
Most recently Rob has been in private practice. From 2008 to 2011 he was in Arizona where he provided legal services in criminal, delinquency and appellate law, under contract with Pima County. There he started working with Guidepost Solutions to provide fraud control services covering claims made by victims of the Deepwater Horizons oil spill in the Gulf of Mexico. Late in 2011 Rob returned to Vermont where he continued in private practice and worked for Guidepost Solutions. In May 2013 he joined with longtime friend Andy Montroll to create Montroll & Backus, P.C. which became Montroll, Backus & Oettinger, P.C., in January 2016.
Since starting Montroll, Backus & Oettinger, P.C., Rob has continued and expanded his practice in criminal law and has helped many clients through an often confusing and overwhelming court system. He has worked extensively in family and juvenile court working with clients with emotionally difficult and legally challenging cases. In addition he helped many clients achieve successful outcomes (including dismissals) when faced with traffic ticket charges.
Rob is an active member of his community and enjoys being of service. In Burlington he was on the City Council for four years, was acting Ward 6 Clerk, served as an inspector of elections in Ward 5 and is a current Inspector of Elections in Ward 6. He has served an Assistant Election Official, and is currently a Justice of the Peace. For many years he was on the steering committee of the Ward 5 Neighborhood Planning Assembly. Rob helped develop Vermont's award-winning Restorative Justice Program and he has made numerous presentations about law and the legal process to schools in Chittenden County. He has participated in Mock DUI trials in high schools in the county with the hope of persuading at least one teen not to drive drunk.
Meet Our Highly-Acclaimed Team